Our Specialities.
We believe in destigmatizing mental health by offering those seeking help with mental health the resources, treatment, community, and support they need to get better.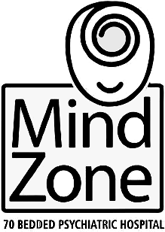 In case of emergency
If you are in a crisis or are a danger to yourself or others - please refer to the number below
24/7 Psychiatric Emergency Care : +91 9444020006
.
SOCIAL MEDIA:





ADDRESS:
No.58/2, 1st Avenue Road, Shastri Nagar, Adayar, Chennai-600020, India
PHONE:
+91 - 9444020006
EMAIL:
mailmindzone@gmail.com
Company
.
© 2022 Mindzone All rights reserved